Quick And Easy Drop Biscuits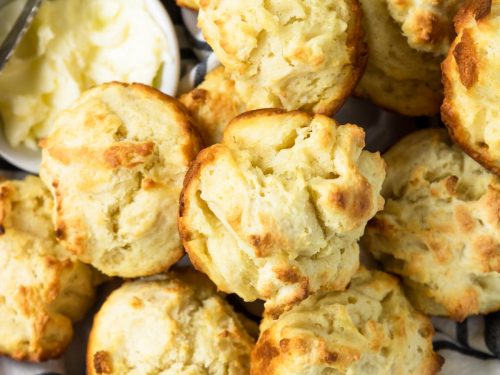 Quick And Easy Drop Biscuits
2 cups all purpose flour
1 tbsp baking powder
1 tbsp sugar
¼ tsp salt
½ cup melted butter
1 cup milk
Preheat oven to 450F.

Combine the flour, baking powder, sugar, and salt.

Add the melted butter and milk, stir until moistened. Note: Let the butter cool a little before adding.
Scoop up some batter in a heaping tablespoon, drop onto lightly greased pan (or parchment paper, or silicon sheet).
Cook for 10 – 12 minutes, until edges turn brown.