Haddock, Leek & Potato Soup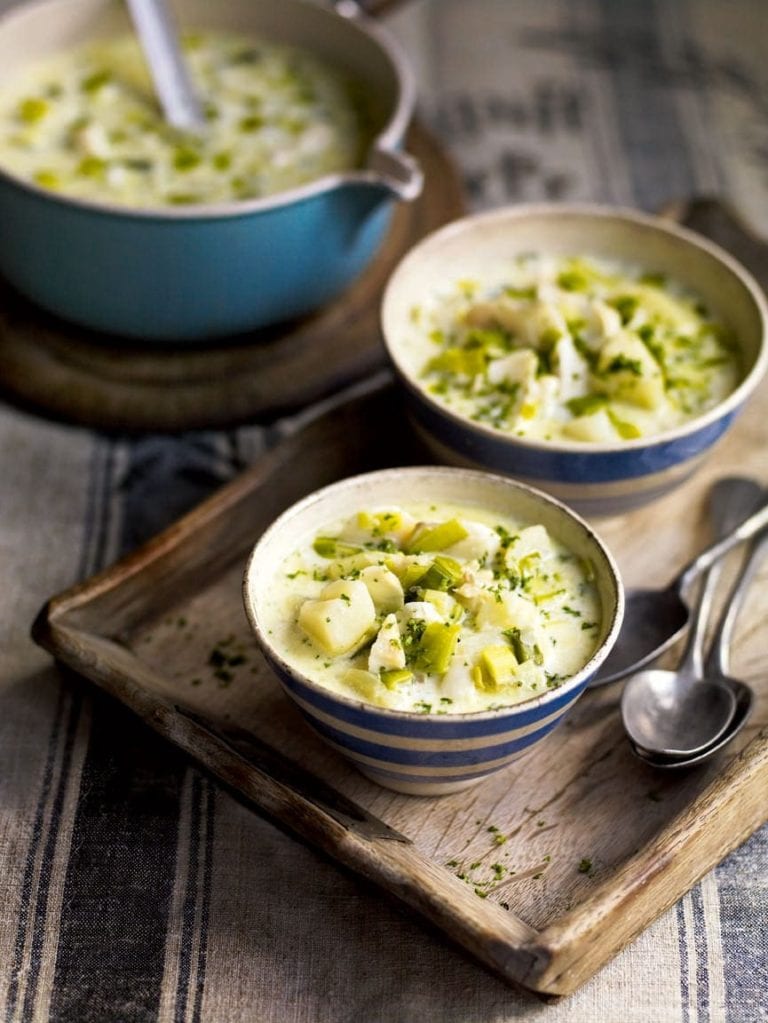 Haddock, Leek & Potato Soup
2 leeks, trimmed and thinly sliced
1 lbs potatoes, peeled and cut into ½" chunks
1 ¾ cup milk
1 ¼ cup vegetable stock
1 bay leaf
1 Haddock fillet, cut into cubes
1 bunch chives, garnish
3 tbsp. olive oil
Heat olive oil in a large pan and sautée the leeks and potatoes. Add salt and pepper to taste. Cook until leeks have softened.
Add the milk, vegetable stock, and bay leaf, and bring to a boil. Simmer for 5 minutes or until the potatoes are tender (check with a fork).
Add the fish and poach for about 5 minutes, until the fish becomes flakey.
Garnish with chopped chives.
Serve.